Thursday, September 17th, 2009 at 4:31:35 PM
by Erika S., Wine Enthusiast Companies
The Vinturi Wine Aerator is an invaluable asset for softening and enhancing the flavors of wine. Mixing just the right amount of air with your wine at the precise moments, this see-through aerator allows your reds to breathe instantly. If you own one yourself, you're already aware of its value! Based on customer comments that we have received regarding the Vinturi Aerator, we've expanded our product offering with a deluxe gift set, perfect for the holiday season.
The deluxe set includes:
A Vinturi Red Wine Aerator
A Beautiful stand to hold the Vinturi above your glass
A drip catcher screen
A travel pouch
Here is how it works: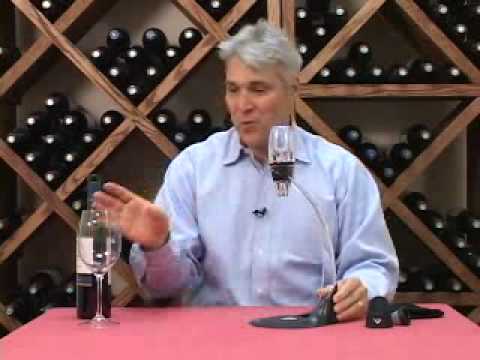 Beyond the gift set we also offer a cleaning brush, designed just for the Vinturi red wine aerator. It slides easily into the Vinturi to scrub at the hard-to-reach areas, leaving a spotless aerator for the next use.
We've also received inquiries about using the Vinturi with an old wine that throws a sediment. A great solution to this is our aerating funnel with removable screen. Place the funnel over the Vinturi as your pour your wine. The screen in the funnel will catch all of the sediment, and you'll have clear, perfectly aerated wine in your glass. The funnel also controls the flow of wine into the Vinturi, so you won't have problems with overflow.
Of course, the Vinturi Red Wine Aerator works perfectly on its own, these helpful tips and tools only complement it, to make it even better!
Related Posts
Filed under: Aerating, Wine Aerators
2

Comments
---